Home
» Metal Laser Cutting Service, Sheet Metal Laser Cutting Manufacturer in China
Metal Laser Cutting Service
Yinuo Company provide a low cost precision metal laser cutting service according to customer requirements. We focus on custom metal laser cutting service from a small quantity order to mass production for your applications. The common metal materials includes steel, stainless steel, aluminum, brass, copper alloy and etc. If you are looking for a metal laser cutting service, please contact us for more details.
Laser Cutting Thickness for Different Metal Materials:
Steel Sheet: Less than 40mm
Stainless Steel Sheet: Less than 20mm
Aluminum Sheet: Less than 20mm
Brass and Copper Sheet: Less than 10mm
The laser cutting can process most of the products, but for the less common thickness of the materials, we can also provide the alternative solution. For more than 20mm of steel steel, the plasma cutting or waterjet cutting will be a good choice. And the waterjet cutting is very suitable to processing for more than 8mm stainless steel plate, more than 6mm aluminum plate and more than 3mm copper plate.
Our Workshop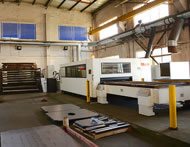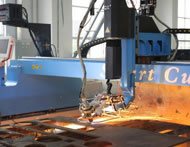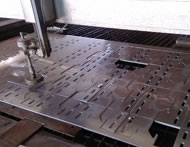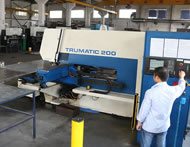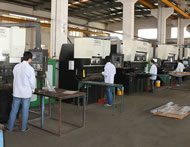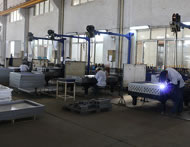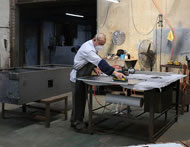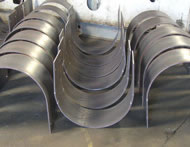 For the customers of sheet metal fabrication, we can also do other value-added services after the laser cutting.
1. Hole Drilling, Punching, Riveting
2. Metal Sheet Rolling, Bending and Folding for Press Brake
3. Welding Service: SMAW, GTAW, GMAW, TIG, MIG/MAG
4. Surface Finishing
(1) Polishing, Buffing and Grinding (Metal Mirror Polished, Brushed Metal Finishing)
(2) Sandblasting, Pickling and Phosphating
(3) Anodizing, Chrome Plating, Nickel plating, Galvanized
(4) Painting & Powder Coating
(5) Product Assembly
We need the complete and detailed information for us to be able to quickly and accurately to provide a quotation for your request. It includes drawings, materials (grades, thickness), quantity, surface treatment requirements, packaging and delivery methods. We remind you need note to some of the following questions:
(1) The laser cutting platform surface is composed of many tapered steel. So It will be make some scratches of the product when the processing or loading and unloading for products. Sometimes maybe caused by the transport. If you request a high quality surface, be sure to tell us before the order.
(2) There are some material tolerances of China's metal materials with between 0.2-0.25mm.
(3) Due to the different grades of raw materials in different countries, so we usually used the alternative materials (cost considerations) to provide the quotation. But we will provide materials for the materials code, chemical composition and mechanical properties to you reference.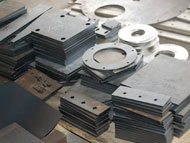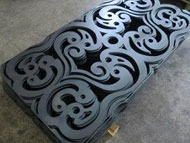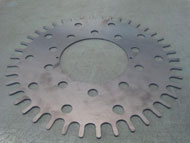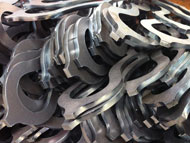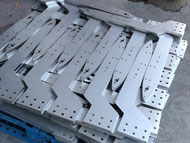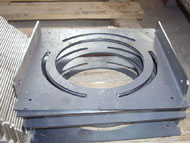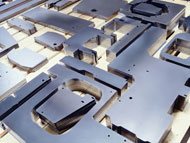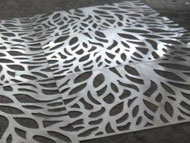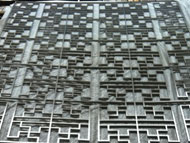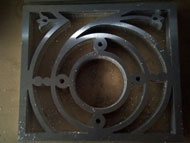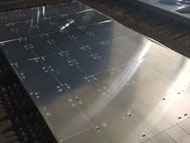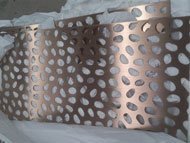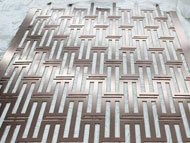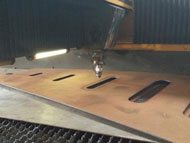 Shanghai Yinuo Machinery Co., Ltd. is a professional company of custom metal laser cutting service in China. We provide laser cut almost anything you can draw, whether it is square, oval, triangular, trapezoidal, holes, curves shapes, geometric shapes, irregular shapes and more. We gladly accept a variety of drawings types including DXF, DWG, CDR, AI, PDF, and SVG, then send a competitive quotations to you. If you need mass production, in addition to the best price and we will provide free samples to your testing.